The Albanian Drug Lords of London
Posted On :
---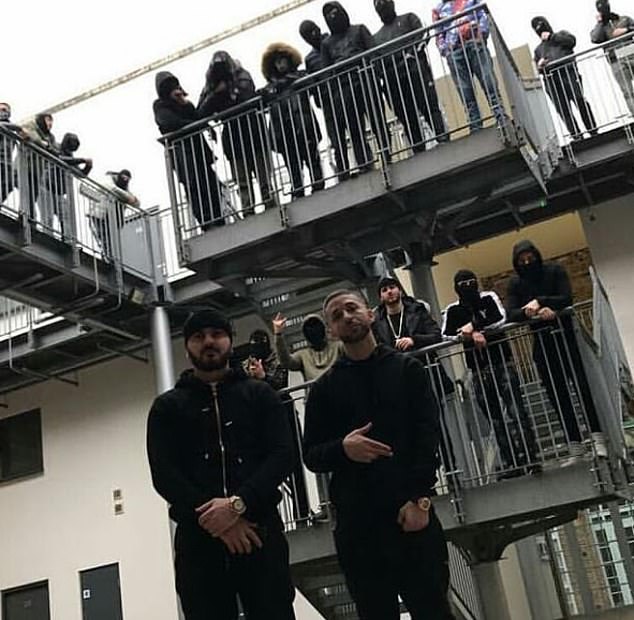 Shameless gangsters who rule capital's drug trade post pictures of guns and wads of cash on public Instagram page with more than 8,000 images
East London Hellbanianz gang run a website that flaunts their gangster lifestyle
Three members of the gang were jailed for more than 42 years in 2016
But they brazenly continue to flaunt their wealth and guns to thousands online
Instagram account sends out worrying message in city plagued by crime
Members of an Albanian gang flooding Britain with cocaine are brazenly posting pictures online showing off their guns, cash and expensive cars, it was revealed today.
The Hellbanianz gang, based in Barking, east London, are understood to traffic millions of pounds worth of drugs into the UK each year.
But rather than hide their illegal activities like other gangs, the group flaunt their wealth and weaponry online, amassing nearly 100,000 followers.
Three leading members of the gang were jailed for a total of 42 years in 2016 after a police operation recovered £6million worth of drugs and a machine gun.
But the jail terms seem to have done little to deter the gang's activities and pictures were posted on their Instagram page as recently as last night.
Yesterday afternoon, one member, pictured showing his middle finger to the camera, wrote: 'I'm trying to spend It.. You still trying to make it #SnowMoney not #ShowMoney'
Shocking images on their social media channels include a cake laden with £50 notes and videos of gang-members in prison rapping about violent attacks.
Members of the gang have even posted pictures of a small child wearing a gang symbol medallion.
They boast of having 'city control' over London and claim they are 'ready for war' with rival gangs.
Because Albanian gangs import so much cocaine into Britain, the National Crime Agency believes this is what contributed to the so-called 'county lines' gangs epidemic in Britain.
Some gangs groom young children to take drugs out of London to sell it in quiet towns, and in other areas of the country.
A spokesman at the National Crime Agency said groups like these are expanding and increasing in number.
The spokesman said: 'Albanian crime groups have established a high profile and degree of influence within UK organised crime, and have considerable access to the UK drug trafficking market, particularly cocaine.'
Source: https://www.dailymail.co.uk/news/article-6377701/Albanian-gangsters-rule-Londons-drug-trade-post-pictures-guns-wads-cash.html